Contact us at (717) 630-9349 or (717) 451-5999
MEMORIAL DAY
MONDAY MAY 27, 2019 - 8:30 A.M. SHARP


LARGE DAY #2 OF 3 DAY ON SITE
OUTSTANDING AUCTION
Sale For:
THE LATE RALPH & BARBARA ERIKSEN


Sale To Be Held On Site at:
1480 TABLE ROCK RD.
GETTYSBURG, PA. 17325
Sale Previews: Friday May 24 from 2-6 p.m.
& Sunday May 26 from 2-4 p.m.
Directions: From Gettysburg square follow Carlisle St./ Rt. 34 approx. 1 1/10th mile. Turn right at car wash onto Table Rock Rd. Follow approx. 2 8/10th mile to sale site on left.
Day #2 includes approx. 500-600 Outstanding Cataloged Lots of Antique Country Store Items: which was The Eriksen's Wonderful Country Store Private Museum including mostly all original country store fixtures-accessories & groceries, country store hanging lights, counters, countertop display cases, showcases, 4 brass cash registers, advertising, post office, 35 ice cream dippers, displays, shoe shine stool/chair, original can goods, roll top desk, plus much more.
Sale Terms: 10% Buyers Premium, Visa, MC, Cash & Local Pa. Checks Only. 3% Fee in addition for payment with Credit Card.
Sale Pictures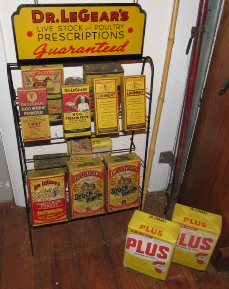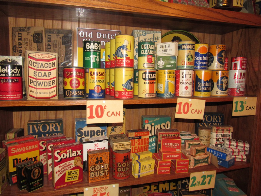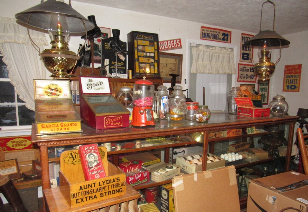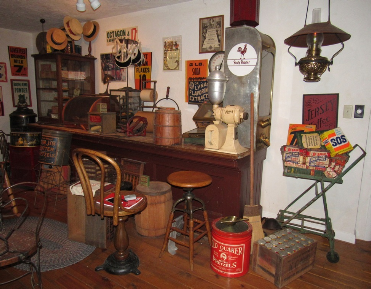 Store Preview Pictures Now On This Website.
Full Sale Catalog & Hundreds of Pictures in Catalog Order to be Posted Soon !!
Sale Listing